Latest News
< Back to the news
Children in Need - Friday 13th November - 05/11/2020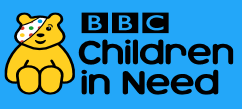 We will be participating in Children in Need next Friday (13th November). Children are welcome to come into school in their own clothes for a suggested donation of £1 per pupil (with all proceeds going to the Children in Need charity).
All classes will be taking part in the final 20 minutes of the Joe Wicks 24 Hour Workout Challenge during the school day.
More information about the charity and workout challenge can be found at
https://www.bbcchildreninneed.co.uk/schools/primary-school/
.
Thank you.